What is CRM?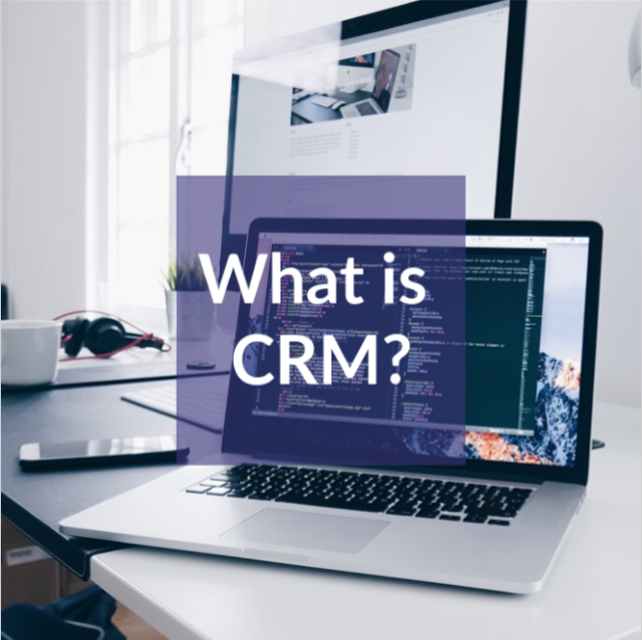 What is CRM ?
If you've just heard about CRM, want to know more about it, or want the best tool for your sales team(s), you're on the right page. Here you can find out the basic information about CRM like defining, benefits of using CRM, who can use CRM and much more.
CRM or Customer Relationship Management is a strategy for managing an organisation's relationships and interactions with customers and potential customers. CRM is usually referring to a system or tool that is used for contact management, sales management, productivity and more. You can store all your prospects and customers, make calls, send emails, create reports, schedule appointments, adds notes, manage your pipeline and even find out who's opened your latest email. The goal of the system is simple and exact, it says 'Improve business relationship'.
What do people mean when they say CRM?
When people talk about CRM, they might mean any of three things:


CRM as Technology: This is a technology product, often in the cloud, that teams use to record, report and analyse interactions between the company and users. This is also called a CRM system or solution.
CRM as a Strategy: This is a business' philosophy about how relationships with customers and potential customers should be managed
CRM as a Process: Think of this as a system a business adopts to nurture and manage those relationships.
"The purpose of business is to create and keep a customer." - Peter Drucker
Custmers are fundamental part of any business. Without them, business will fail. However, the success of a business depends on the relationship and the attitude you have with your customers. It's significant how well you know each other and it's based on trust and loyalty. That's why Customer Relationship Management (CRM) is important.
How does a CRM work ?
Any business starts out with a foundation of great customer relationships. You, the seller, connect with people who need your product. Yet, as your company grows, these business connections grow more sophisticated. It's not just a transaction between the buyer and seller. You start to manage a myriad of connections, across time, within each company you do business with. You need to share information across various teams within your own organization who are making contact with the same customers. A CRM system can serve as a vital nerve center to manage the many connections that happen in a growing business. How do you translate the many streams of data coming in from sales, customer, service, marketing, and social media monitoring into actionable business information?
A CRM gives everyone across the business, including sales, customer service, marketing, and business development, a better way to manage the customer relationships and interactions that drive success. With visibility and easy access to customer data, such as contact information, sales opportunities, service issues, and marketing campaigns, a CRM system can give you a clear overview of your customers. With an easy-to-use, customizable dashboard, you can see a 360-degree view of the customer, all in one place.
Benefits of using CRM software
By collecting and organising data about customer interactions, making it accessible and actionable for all, and facilitating analysis of that data, CRM offers many benefits and advantages.

The benefits and advantages of CRM include:
1. Enhanced contact management
2. Cross-team collaboration
3. Heightened productivity
4. Empowered sales management
5. Accurate sales forecasting
6. Reliable reporting
7. Improved sales metrics
8. Increased customer satisfaction and retention
9. Boosted marketing ROI
10. Enriched products and services


References:

https://www.salesforce.com/eu/learning-centre/crm/what-is-crm/
https://www.salesforce.com/blog/2013/01/what-is-crm-your-business-nerve-center.html
https://www.salesforce.com/crm/what-is-crm/
https://www.freshworks.com/freshsales-crm/what-is-crm/
https://www.salesforce.com/crm/why-crm-matters-to-business/?d=7010M000000Nv7I